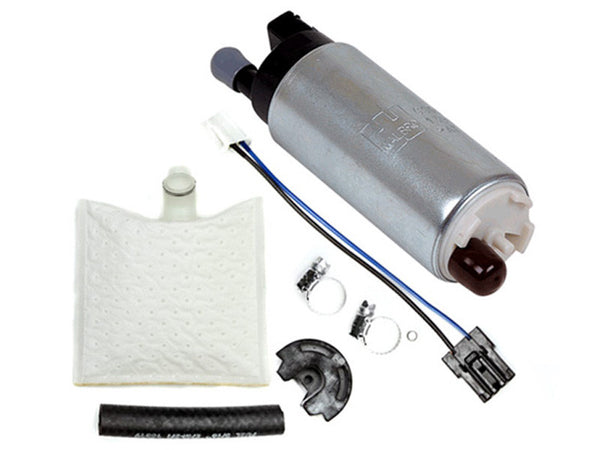 WALBRO 255 IN TANK FUEL PUMP
Description:
These are complete fuel pump kits and including wiring and plug. These fuel pumps are a bolt-in replacement for most stock fuel pumps.
Also included is an inlet filter that meets or exceeds OEM specifications and provides improved filtration to prolong the life of the pump.
Stock fuels pump are often not always sufficient for turbo applications or modified vehicles. When adding larger turbos, running higher boost or forced induction you will require a higher flowing fuel pump.