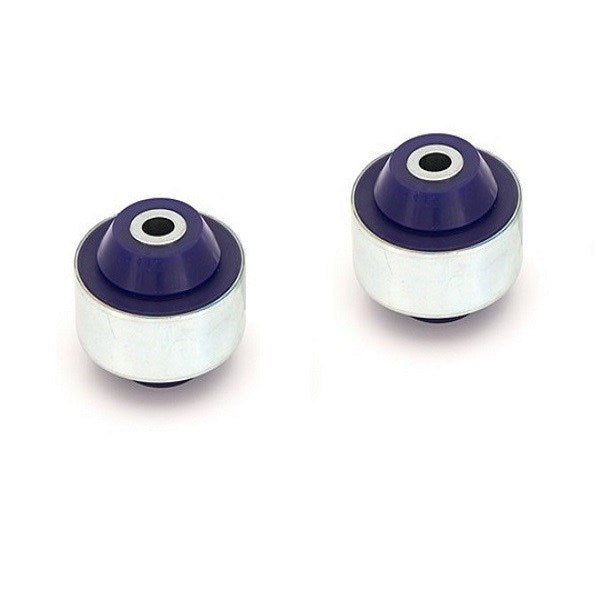 Superpro Duroball Caster Change Bushes Evo 10
Description:
SuperPro Suspension bush kits are full suspension upgrade kits, designed to improve the handling and suspension response from your vehicle.
Features:
All SuperPro bushings made with premium proprietary polyurethane
Reduced abrasion, temperature resistance and harshness
Lifetime guarantee
Custom engineered in Australia
Engineered from proprietary polyurethane, SuperPro Bushes are manufactured to be superior in every way. The Polyurethane gives the best of both the worlds of rubber and plastic, delivering better resistance to abrasion, increased memory properties, and increased forgiveness to temperature changes and the introduction of temperature, oils and coolant. This means you get superior control of noise, harshness and vibration. SuperPro Suspension Bush Kits come with some of the best products to truly add another layer of stability to your suspension system, including control arm bushes, trailing arm bushes and shock absorber bushes.