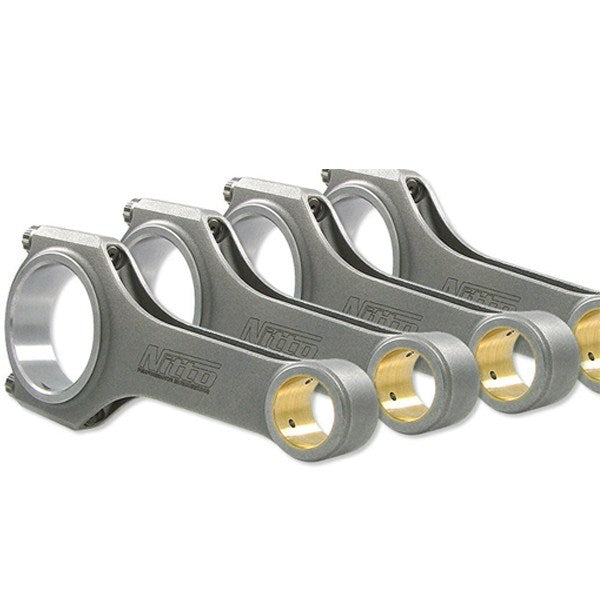 Nitto Engineering I-Beam Rods Evo X
Description:
Using Nitto's one piece round billet design ensures a uniform flow of the material grain which ensures maximum strength especially when compared to the cheaper manufactured two piece designs commonly found at the lower end of the market. Although the manufacturing process is more time consuming and expensive, Nitto's no compromise approach ensures you get the best connecting rod on the market.
Nitto I-beam connecting rods feature quality ARP rod bolts and silicone bronze wrist pin bushes to ensure reliability and durability under the most remanding conditions.
Nitto I-beam connecting rods are for use in applications that require a "NO COMPROMISE" link between the crankshaft and piston and are at home in any high RPM, extreme horsepower application.