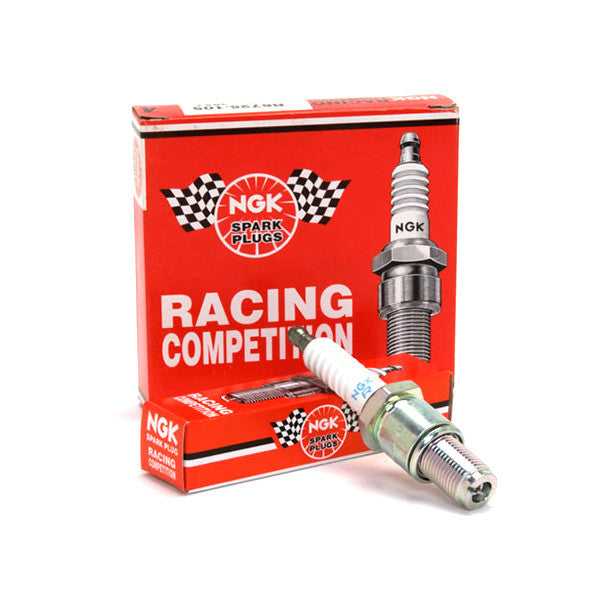 NGK R6725-115 MAZDA ROTARY RACE SPARK PLUGS SET OF 4
Description:
NGK Racing Series Plugs are Engineered to Withstand the Harshest Engine Conditions. The recommended spark plug of choice for high performance rotary engine, the NGK R6725-115 has an 11.5 heat rating designed for use with racing fuels including methanol, C16 and E85.
Additional features include:
Special Insulator Nose Configurations Improve Throttle Response.

Corrugated Ribs Prevent Flashover.

Pure Alumina Silicate Ceramic Insulator, Provides Superior Strength and Better Heat Transfer.

Copper Core Aids in Heat Removal.

Triple Seals Prevent Leakage.
Plug Specifications:
Thread Size: 14mm.

Hex Size: 20.6mm.

Reach: 21.5mm.

Seat Type: Gasket.

Gap: 0.7mm.

Terminal Type: Solid.

Resistor: Yes.