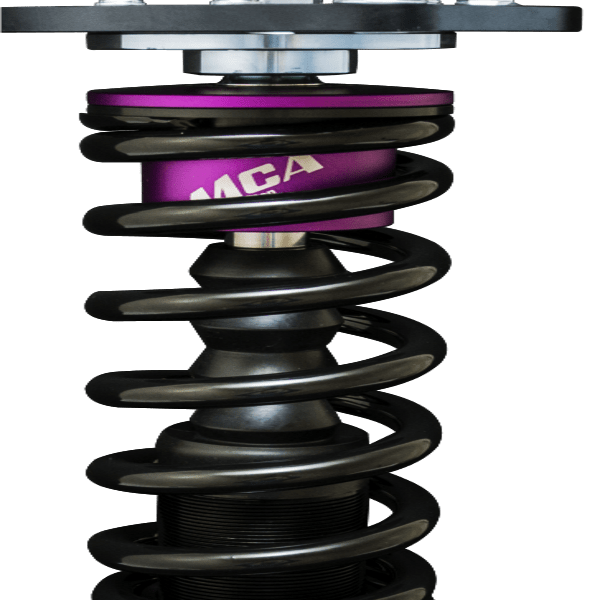 MCA Street Performance Coilover Kit Evo 10
Description:
With an emphasis on maximising vehicle handling and stability in street applications, the Performance Series caters for the spirited driver looking for a firmer feel on the road while still maintaining a reasonable level of comfort. The characteristics of this series also allows for part time track use.
Options-
Stealth Option- all black components are used (minus the main chrome shaft and the top mount studs and nuts). This gives the suspension a unique look while also helping give a less 'modified' look to your car.
Adjuster Extenders- they are a flexible cable with billet aluminium ends that attach to the existing damper adjuster and help bring the adjustment either through trim or to out further into the boot or even into the cabin to help make adjusting the rear dampers much easier.
Features-
2 year warranty (seals, bushes and bearings)
MCA has personally developed and tested each set of shocks specifically for each vehicle, both on road and on track
Come preset with MCA's suggested, shock length, ride height and adjuster settings
Fully repairable and serviceable
Bump and rebound adjustable
Height adjustable
Shock length adjustment
Top quality NMB uniballs (where applicable)
Adjustable camber top mounts (where applicable)
Default spring rates are SPORTS, infinite custom options available (contact us for more info)
Low friction bushes
Special MCA designed top spring seats to help keep the spring located
Motorsport ready, super strong inverted strut design
Piston design and valving personally chosen by MCA for superior comfort and performance