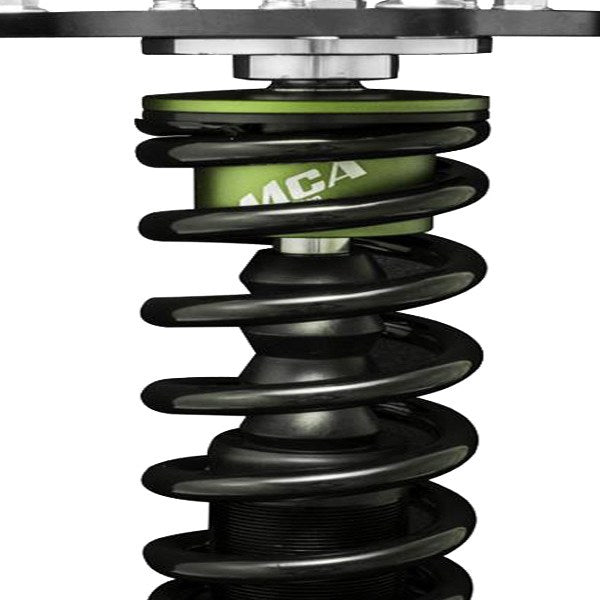 MCA Street Essentials Coilover Kit Evo X
Description:
The Essential Series offers our maximum level of comfort for street applications. Benefiting from our next generation of degressive valving technology, this series is optimal for comfort orientated street use while providing full adjustability, refined handling and stability.
Options-
Stealth Option- all black components are used (minus the main chrome shaft and the top mount studs and nuts). This gives the suspension a unique look while also helping give a less 'modified' look to your car.
Damper Adjusters- flexible cable with billet aluminium ends that attach to the existing damper adjuster and help bring the adjustment either through trim or to out further into the boot or even into the cabin to help make adjusting the rear dampers much easier.
Camber Washers- a more accurate and reliable method of camber adjustment.
Features-
Default spring rates are Comforts
Choice of MCA suggested spring rates or infinite custom options (contact us for more info)
2 Year Warranty covering bushes, bearings, rubbers and seals
Designed and assembled to order in Australia
Camber Adjustment (where applicable)
Damper Adjustment
Height Adjustment