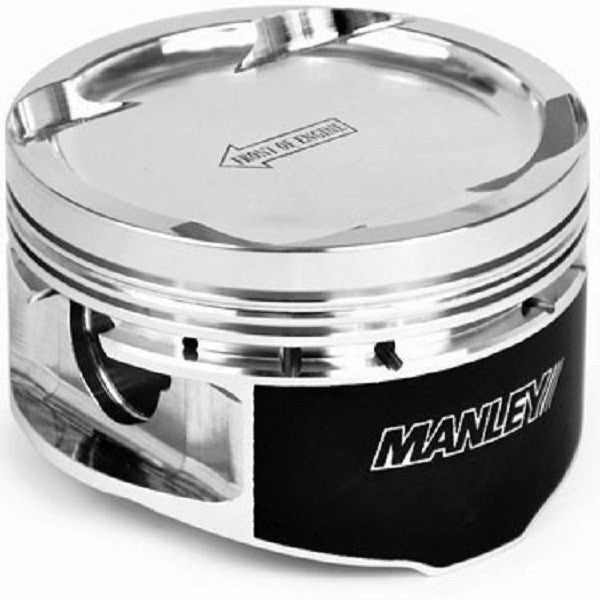 Manley Pistons Evo 10 (2.2L)
Description:
PLATINUM SERIES LIGHTWEIGHT PISTONS
Manley pistons are machined of high strength 2618 material. Each design is lightweight yet robust enough to deliver long service life. Offset wrist pin design is utilized for quiet start-ups. Perfect ring groove to skirt squareness is achieved through our unique "one fixturing" manufacturing method that assures maximum horsepower. All pistons come with moly coated skirts.
Forging
2618 alloy for maximum high temperature strength and fatigue resistance.
Attributes
"Contour forgings" provide the optimum balance between strength and weight with no grain-interrupting internal milling.
Proprietary multi-step top ring groove machining process assures optimum control of the groove's size, geometry, flatness, and finish.
All final turning is performed in one fixturing resulting in complete squareness of rings to the cylinder wall.
Federal Form-Scan gauging validates ideal skirt indexing to pinhole and skirt-to-skirt polarity.
Value-added features such as a pressure balance groove included in all series.
Precise pinhole machining results in an exact compression distance as well as precise lock ring groove spacing, size, and concentricity.
Manley Sport Compact Platinum series pistons come complete with pistons, rings, pins, and locks.