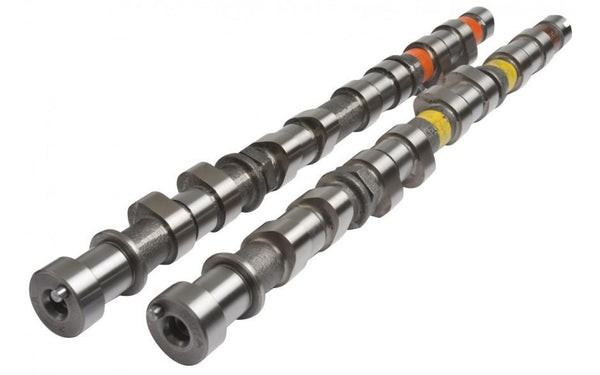 Kelford 2-189-B CAMSHAFT (REV UP - Gen 2) NISSAN VQ35 282°/272°
Description:
KVS35-BT Valve Spring set
NISSAN VQ35DE-(T). Ovate wire, PACALOY Beehive valve spring set. Featuring nano-peen and gold nitride surface finishing for superior strength and performance. This spring and retainer set suits high rpm high boost racing applications with vvt disabled. 95lb seat pressure. 195lb at 12.00mm lift. Maximum lift 12.50mm
Please note that some KELFORD CAMSHAFTS are made to order and there may be delays.