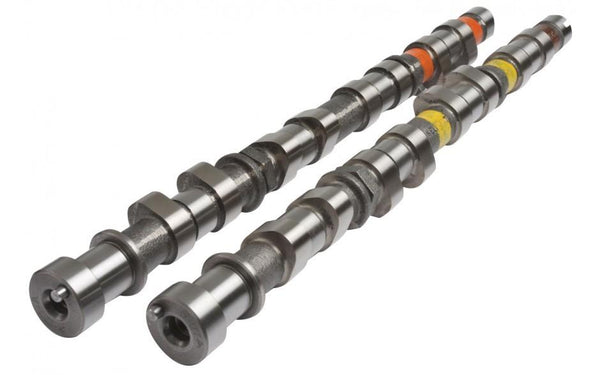 Kelford 199-J CAMSHAFTS SUBARU EJ20 WRX STI Version 5-6 non AVCS 264°/260°
Description:
KVS1847-BT Valve Spring & Ti Retainer Set
SUBARU EJ20/25 2000 - Current. Ovate wire, PACALOY Beehive valve spring set with Titanium retainers. Nano-peen and gold nitride surface finishing treatments for superior endurance. High frequency, increased seat pressure, low open pressure. Designed specifically for the Subaru flat four. 100lb seat pressure at 35.50mm installed height. Coil bind is at 23.00mm. 12.00mm maximum lift.