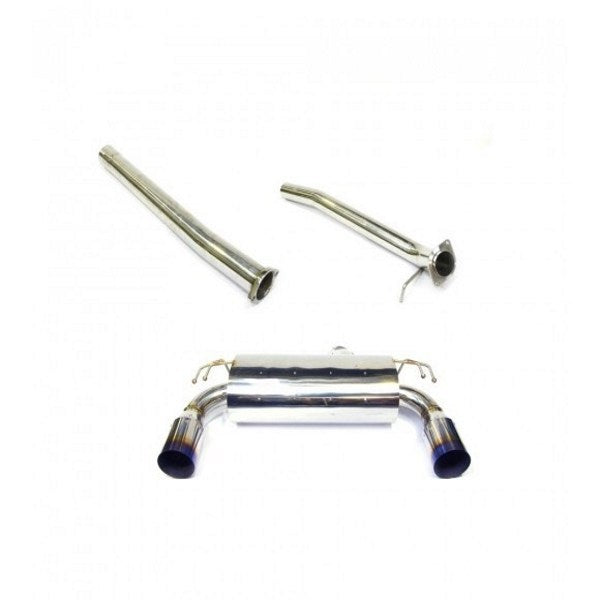 Hyperflow Cat Back Exhaust Ralliart
Description:
The Lancer Ralliart is built on the same chassis as the Evolution X, just because of it lower price point we did not want to offer a lesser exhaust for the great platform. Our goal was Sound, Looks and Power. This means being able to keep exhaust note tolerable and exhaust gas velocity high. The result is true High Performance Stainless Steel 3 inch exhaust system that is polished to a show quality from the flange to our muffler which has been complimented with blue heat treated tips. Expect 6-10 whp from the catback.
This system is only for the Sedan models.
Note- pic for illustration purposes. The revised design now includes a 1-piece midpipe and rolled, polished tips.