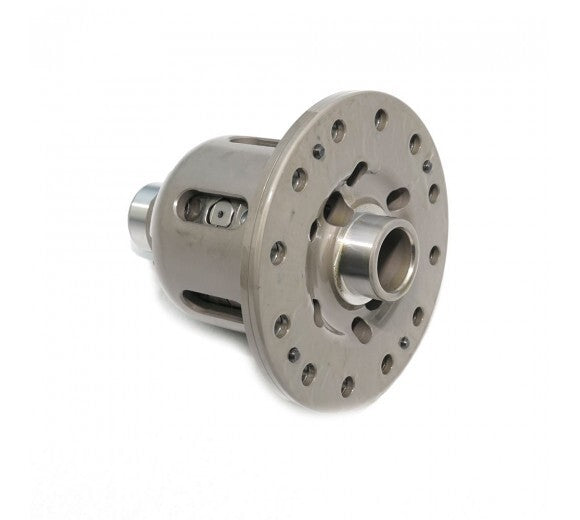 Cusco RS Front LSD 1 and 1.5 Way EVO X
Description:
Featuring high tension chrome molybdenium steel housing and gears the Cusco LSD is up for the task of serious competition. With large oil windows for increased flow and Cusco's original groove cut technology for improved efficiency on the clutch plates, stability and longevity is promoted. The 1.5-way Type RS utilizes coil springs located between the pressure rings to develop initial torque and features full engagement during acceleration and partially under deceleration. The use of coil springs rather than cone plates help promote faster, smoother engagement, along with higher durability. This LSD can be converted to a 2 way LSD as well.

The LSD is completely customizable with different clutch pack order and spring tension preset, allows them to be set up to exact preference of the end user. This particular unit can also be changed into a 2 way by rotating the center spline to engage on acceleration and deceleration.