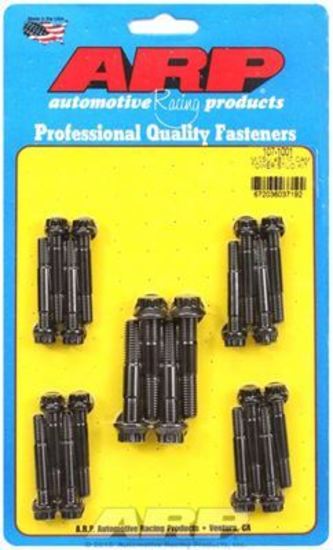 ARP Cam Tower Stud Kit for MITSUBISHI 4b11t 107-1001
Description:
Mitsubishi 4B11T cam tower stud kit
ARP Cam Tower Bolts ensure proper location of camshaft position in the cam journals. These studs are a better fastener than oem.
Camshaft positioning is critical on overhead cam engines and ARP makes sure that the cam towers are properly secured through use of these durable bolts and studs. They're made from 8740 chrome moly steel, with threads rolled after heat treat to ensure the optimum fatigue strength. Far superior to OEM fasteners.